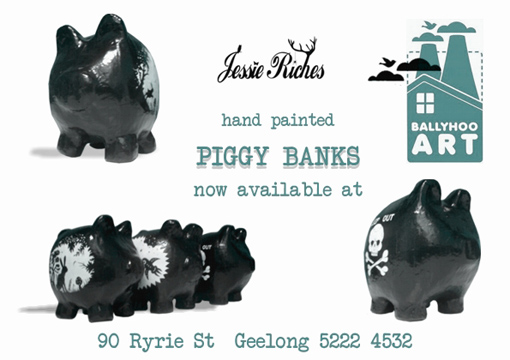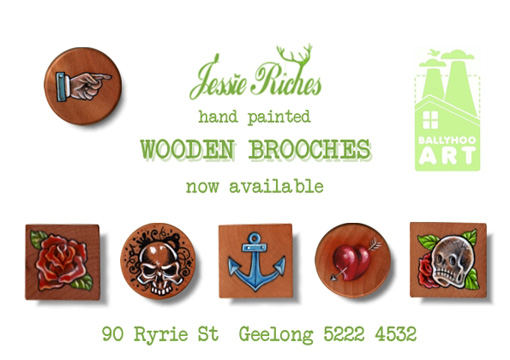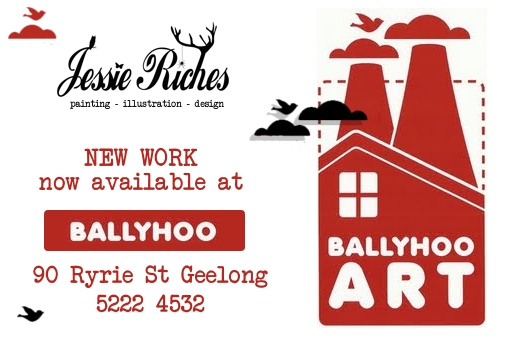 The Artwork gallery has been updated with a stack of new works, both personal and commercial. We also have a new book available by Jessie, 60 pages of tattoo flash and artwork. Please email Jess if you'd like to purchase a copy!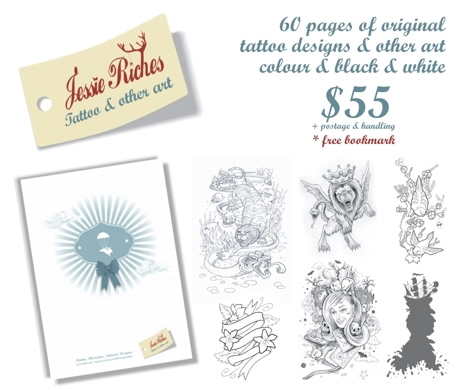 Now commissioning pet portraits!
(click for bigger image)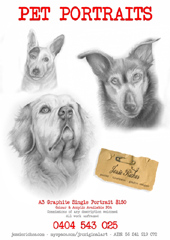 Jessie will be showing and selling original artwork
at this year's St Joseph's College Art Show in Geelong.
Professional Artists' Works at Studio Prices. See it, buy it, take it home that day!

Opening
Friday 22 July 7-10pm
Saturday 23 July 11am-4pm
Sunday 24 July 11am - 4pm
Entry by gold coin donation

For more information head to the St Joseph's College site.

Welcome to the online home of artist Jessie Riches.
The site is still under construction, so please bare with us as we work on getting everything up and running smoothly, but for now there should be enough to keep you entertained with some new works in the gallery.

Apologies for not having the Store operating just yet, but luckily you'll get a chance to pick up some original art and prints later this month if you're in the Geelong area...
(Click image for bigger version)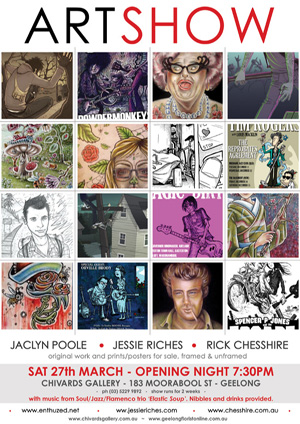 Hope to see you there! Stay tuned for updates.